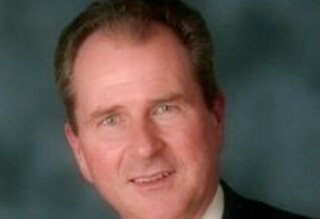 Bruce Fraser, Arranger for Brass Music
Bruce Fraser
Arranger
Bruce Fraser was primarily active as a teacher in the Scottish region of "Fife". He was the director of a school in Buckhaven, which trained around 1,200 students, around 150 of whom were actively trained in the music school.
Bruce Fraser was born in India in 1947 and came to Scotland in 1950. Bruce Fraser received his first musical education at Madras College in St. Andrews and at the Royal Scottish Academy of Music. He completed his studies with the trombone with Denis Wick at the Guildhall School of Music in London. His first position took him to Dublin, where he was a trombonist with the Radio Telefis Eireann Symphony Orchestra. But he returned to Scotland very early, where he began his activities as a music teacher. In addition, he played as a freelance musician in the orchestra of the Scottish Opera, in the Scottish National Orchestra, in the Scottish National Chamber Orchestra and also in the BBC radio orchestra.
He also began composing in the 1970s. In his youth he met the famous trumpeter John Wallace, for whom he later composed a trumpet concerto. He never studied the profession of composer and arranger; he was self-taught in this field. Above all, he created original compositions and arrangements for brass bands. His main interest was in creating original literature for school ensembles and school orchestras. He wanted to provide the young people with their own music instead of arrangements of any pop songs. He has published his numerous compositions and arrangements primarily with European and US publishers. He also created some works for the Obrasso publishing house. In addition to his works for brass band, his catalog of works also includes choral works and works for orchestra and wind orchestra.
On February 17, 2017, the famous English composer, arranger, trombonist and music teacher Bruce Fraser died unexpectedly of a heart attack.
Translation with Google Translate
Brass Quartet & Brass Band
What Child Is This?
Brass Quartet & Brass Band